Our Society provides the following rituals or prayers to our members and also to anyone who requires our assistance.
Our Ritual Team is led by two high Priests 'Gao Gong' – Master Chung and Master Liu – and over 15 ordained Taoist Priests. Key rituals will be presided by our High Priests, but some other rituals may be led by an ordained Taoist Priest.
NOTE: We do charge a fee for our ritual services to support our activities. We thank you for your kind support!
NOTE: For the underprivileged and destitute (or any special case), kindly contact us for assistance. (Charges will be waived / reduced)
---
Blessing Rituals
Lidou prayers to pray for health (Monthly)
Pre-surgery prayers
Ground breaking rituals (for construction sites or projects)
Consecration 'kai guang' rituals for new statues or altars
Blessing of homes or workplaces
Prayers at locations affected by suicide or unnatural deaths
Interfaith prayers to bless new sites
Other rituals or prayers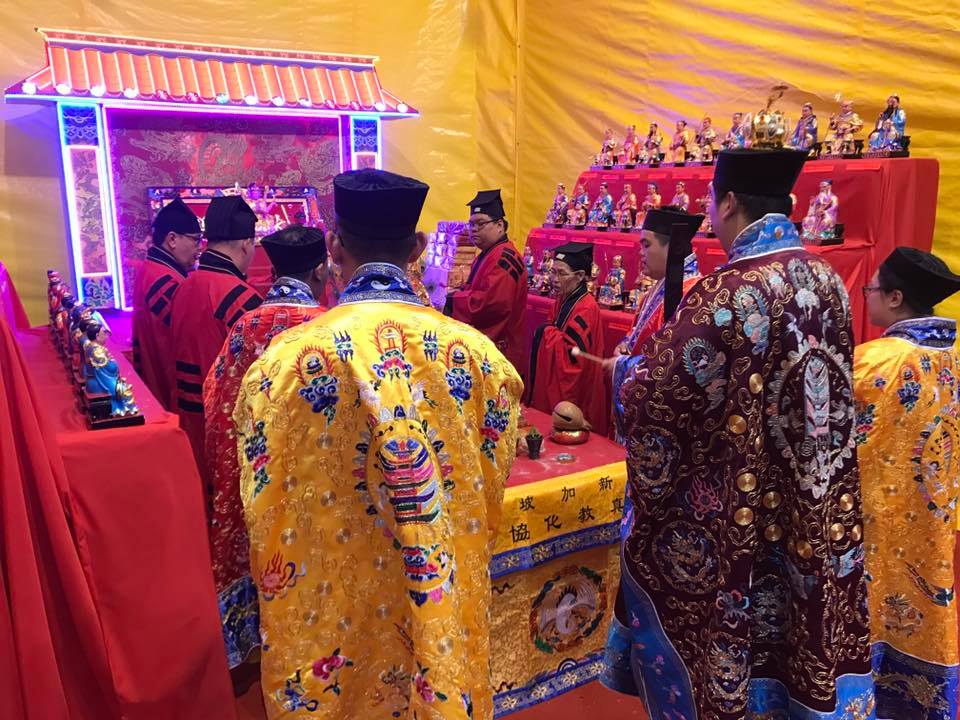 ---
Salvation Rituals
Prayers at wakes (before funeral) – * Only upon request by our members for their loved ones
'Gong-de' Salvation rituals for the deceased
Salvation rituals at fatal accident locations
Other rituals or prayers